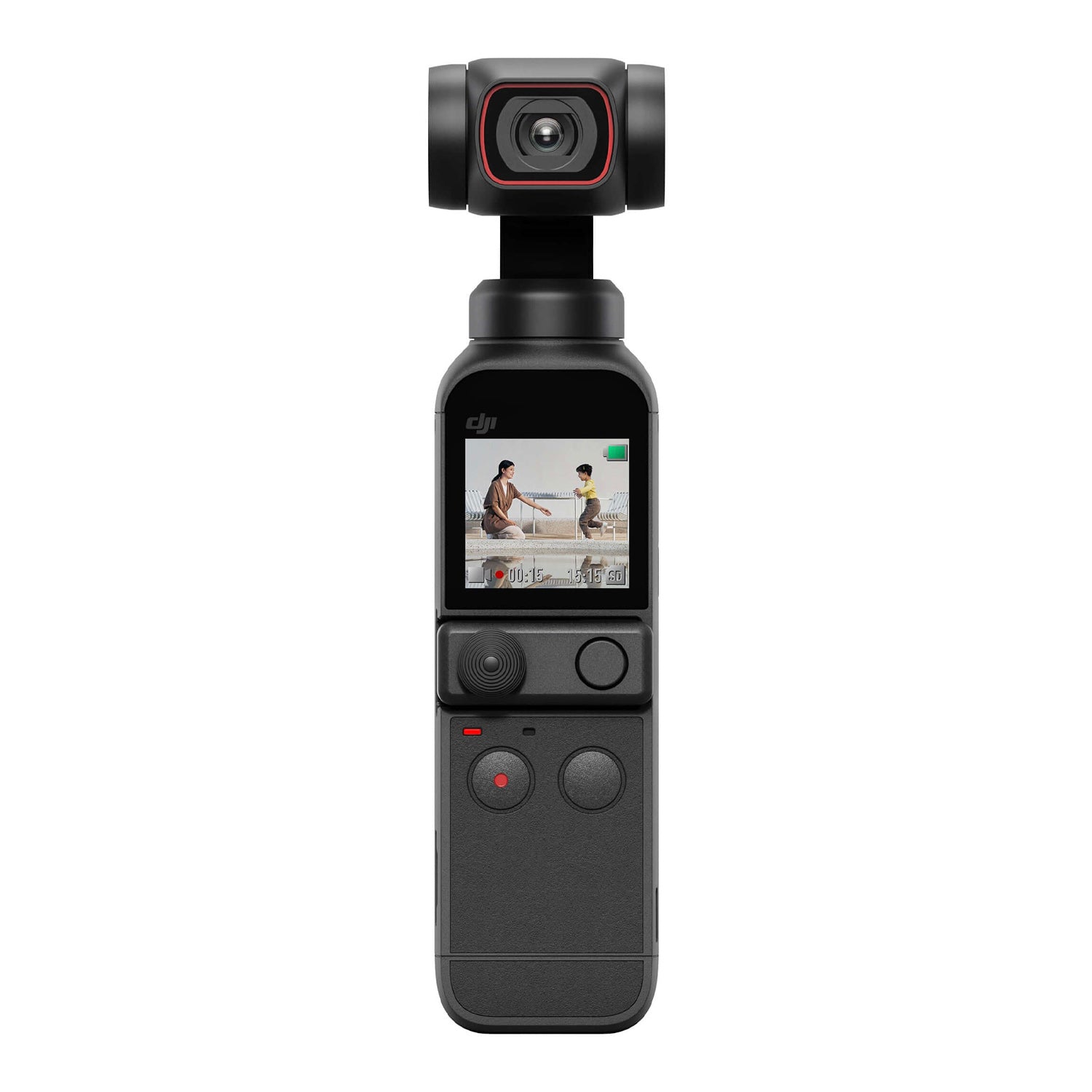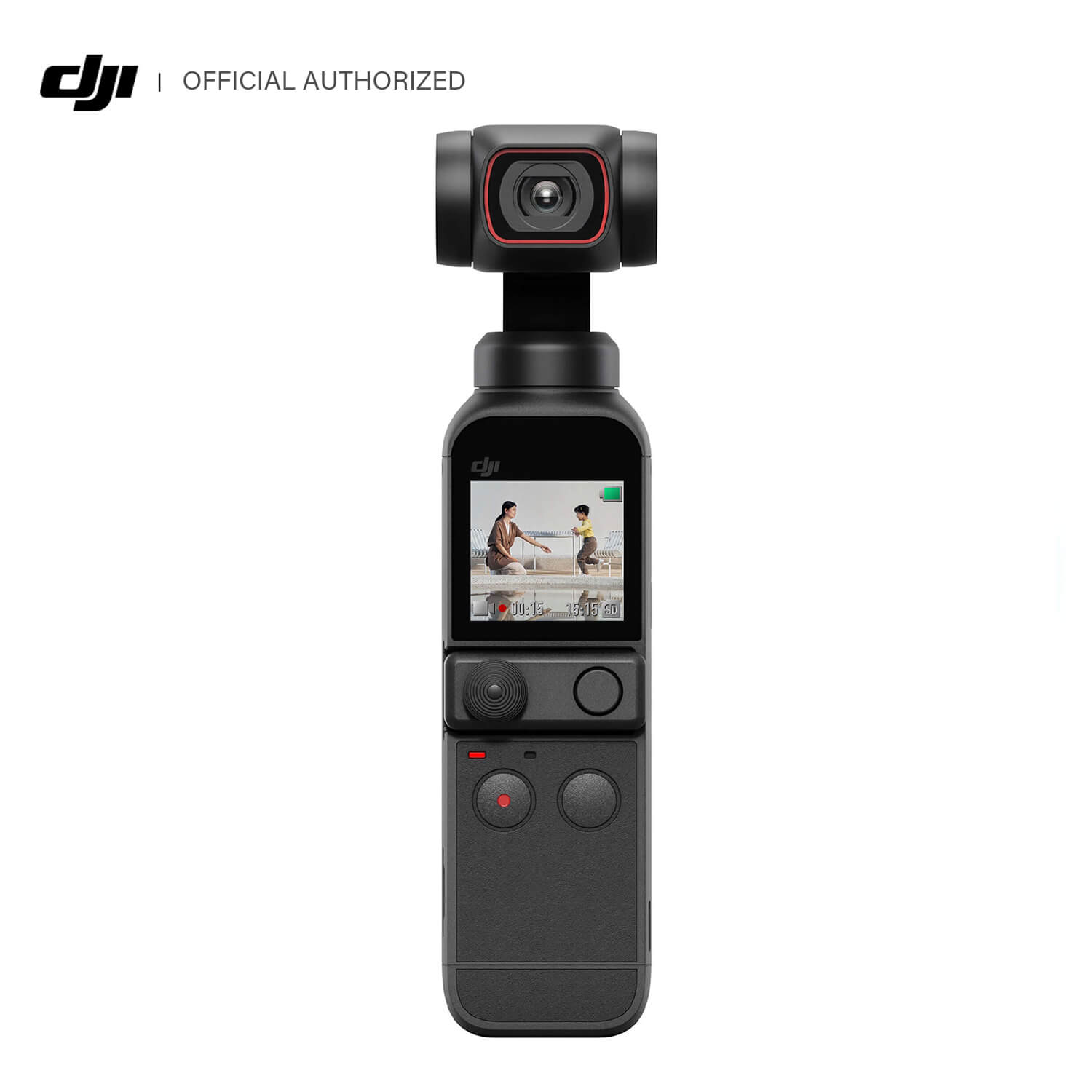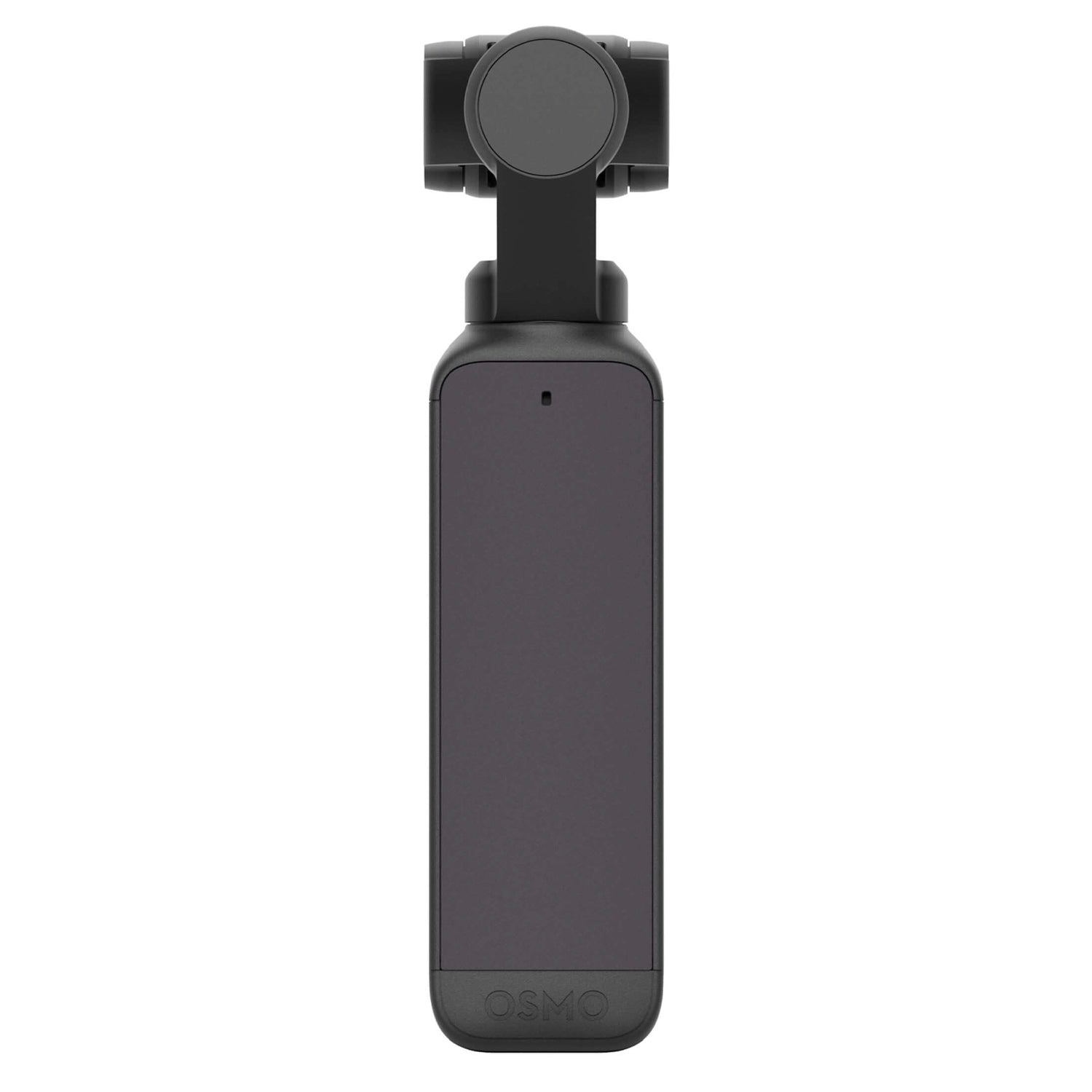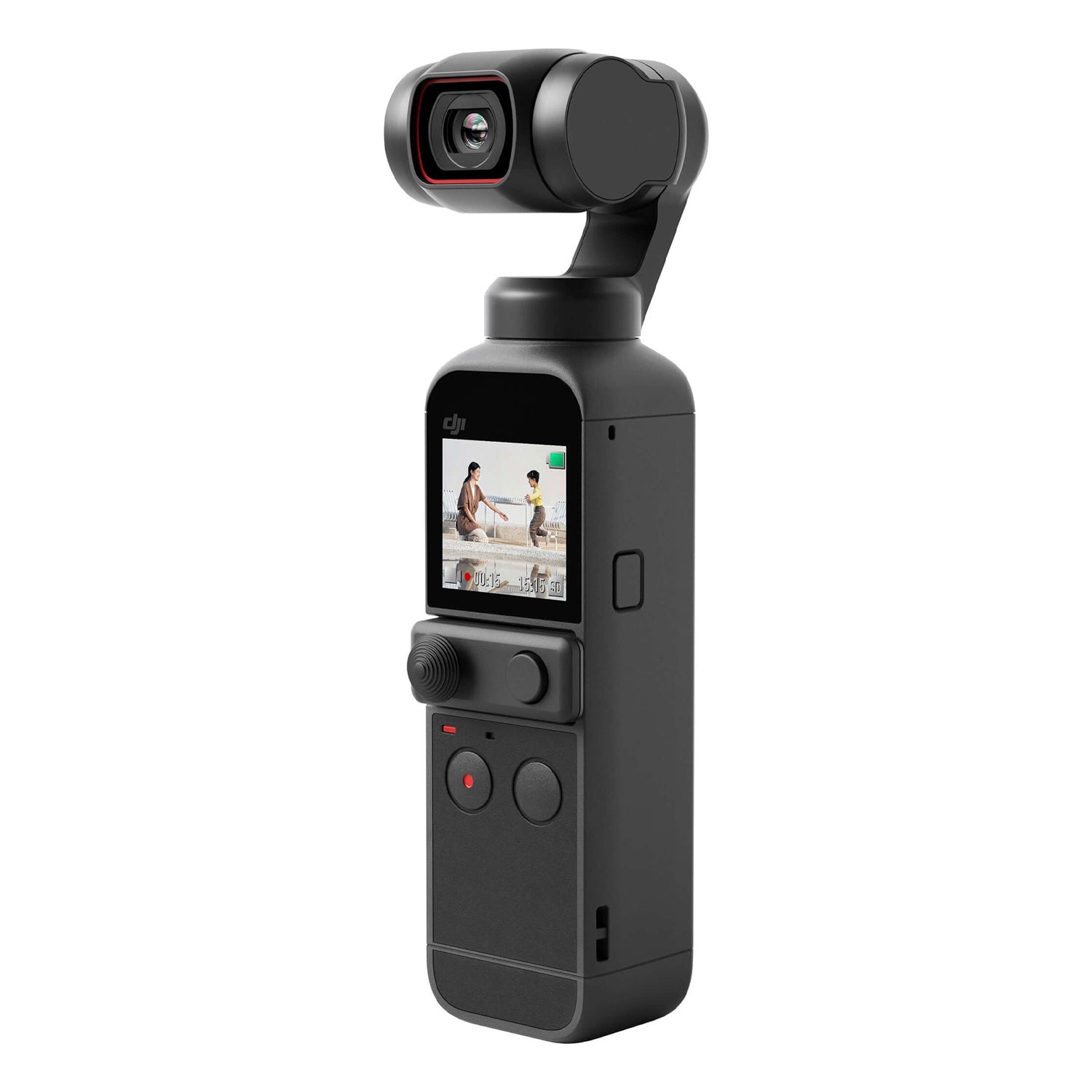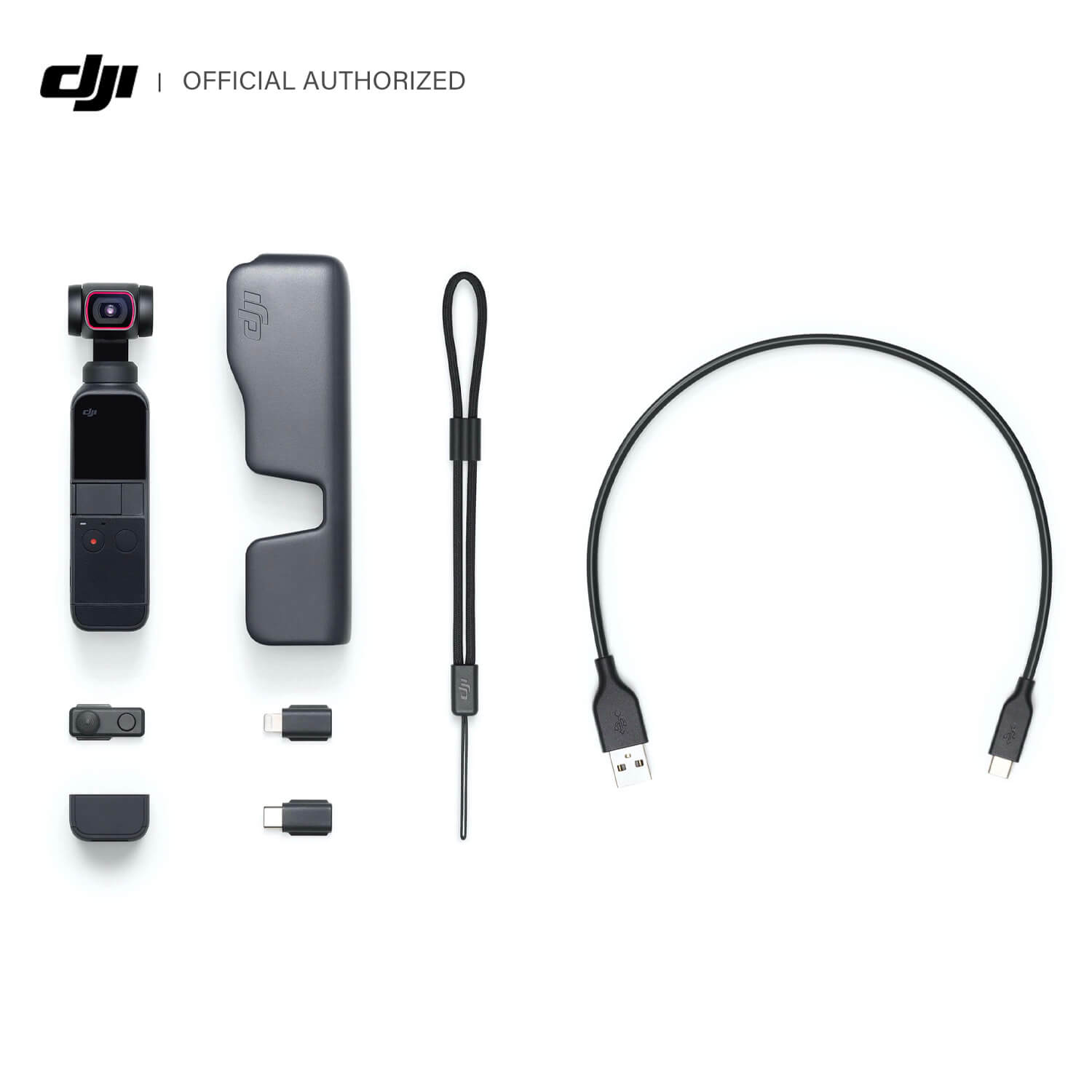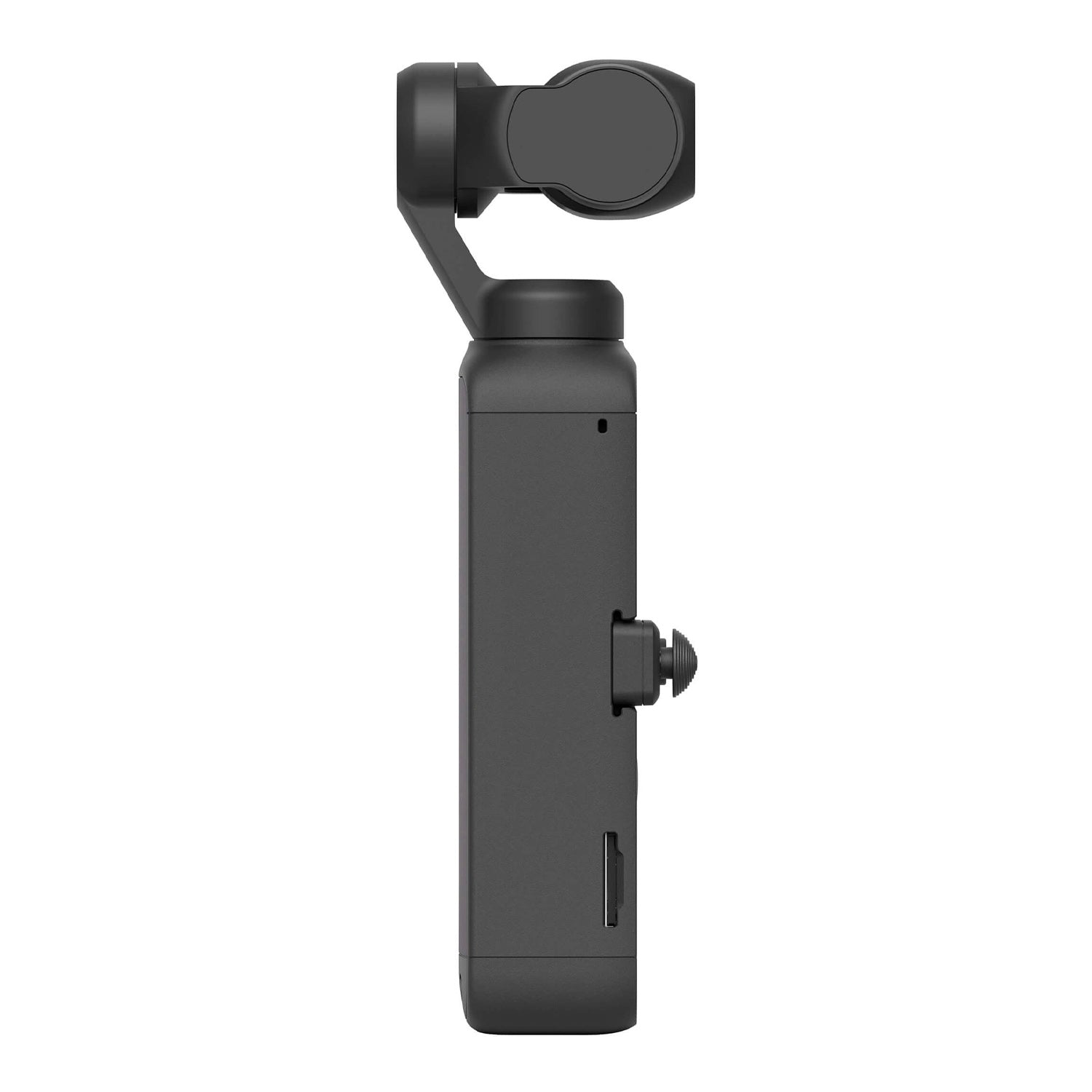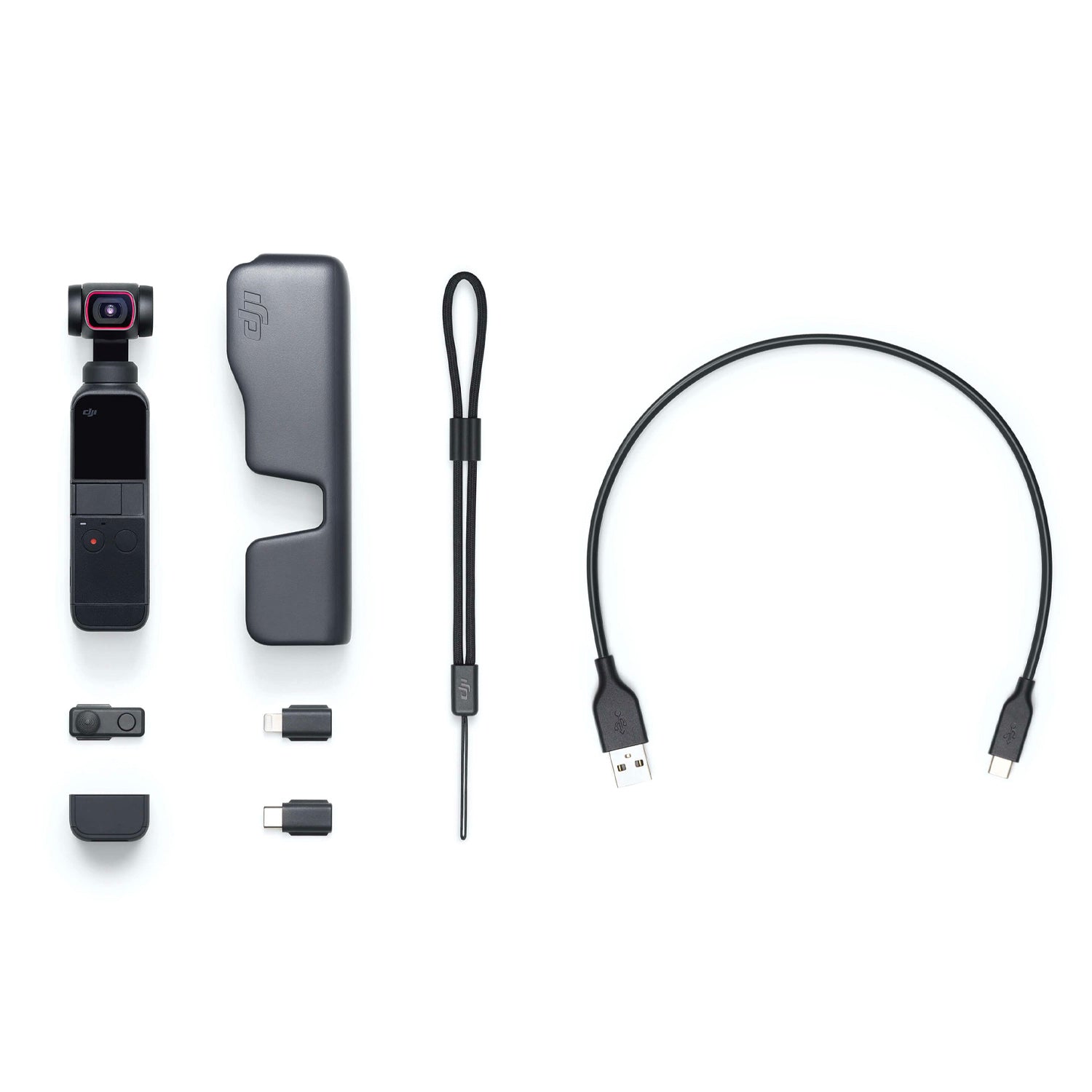 DJI Pocket 2 Osmo Gimbal
Brand: DJI

Color: Black

About this item

Ready to Capture it All - DJI Pocket 2 fits perfectly in your hand, bag, or pocket, meaning that you're ready when your journey begins or something suddenly catches your eye.

Footage That Stands Out - With 4K/60fps video, 64MP photo, and 3-axis stabilization, DJI Pocket 2 allows you to capture stable footage that pops with life-like detail.

Focused on the Action - No matter how you move, DJI Pocket 2 keeps you and your friends in the shot with ActiveTrack 3.0.

Mini-Movies in a Tap - Story mode offers a variety of video and music templates as well as automatic editing tools to help you get inspired.

Born for Vlogging - Say goodbye to bad selfies and start shooting amazing vlogs with the 93° FOV and 20mm focal length.

Incredible Videos, Immersive Sound - DJI Matrix Stereo technology records audio with crisp detail that lets you relive any scene.

Small Camera, Big Moments

DJI Pocket 2 fits perfectly in your hand, bag, or pocket so that you can take it anywhere. When your journey begins or something suddenly catches your eye, Pocket 2 is ready to capture it all.

Single-Handed Capture
Begin shooting in one second to capture photos and videos at the speed of life.

Glamour Effects
Glamour Effects lets you always share your best selfie. Boasting a 93° angle view, Pocket 2 allows for more flexible capture and perfectly composed shots for social media.

High-Definition Panorama
Get the whole mountain range with 180° panorama or everyone in a group selfie with a 3×3 panorama. You won't believe how such a small camera can take such a big shot.

ActiveTrack 3.0
No matter how you move, Pocket 2 keeps you and your friends in the shot with ActiveTrack 3.0.

Timelapse
Timelapse lets you turn hours into seconds. Motion lapse adds a smooth camera movement. Hyperlapse uses EIS to keep a stable frame as you travel through time. [1]

Story Mode
Story mode uses video and music templates to make exciting mini-movies in just a few taps.

AI Editor
Not into editing? AI Editor automatically combines your clips with transitions and music to create share-worthy content.

Hollywood-Quality Smoothness
What's the secret to DJI Pocket 2? A 3-axis gimbal stabilizes the camera for smooth video on the move. This technology is also great for creative photos like handheld long-exposure shots.

Image Quality You'll Love/Like/Subscribe
We packed the DJI Pocket 2 camera with photo and video abilities that let you create share-worthy content and make moments last forever.

HDR Video
A good life is full of colour, so show it all. With HDR video, the Pocket 2 separates exposure levels by area and layers the image so that the footage pops with life-like detail.

8x Zoom
If you're looking for crazy detail, Pocket 2 is insane. When taking 64MP photos, the stabilized camera takes sharp 8x zoom shots. [3]

Incredible Video, Immersive Sound
DJI Matrix Stereo technology records audio with so much real detail, it lets you relive the scene.

Stereo Recording
Four microphones on the handle provide surround-sound audio, letting you relive the magic.

Soundtrack
Pocket 2 adjusts the direction of audio enhancement wherever the camera is pointing, so your subject is clearly heard.

Audio Zoom
As the video zooms in, so does the audio, creating a more dynamic soundtrack.

Directional Audio
Pocket 2 lets you record sound in three distinct sound patterns to suit the scene.


*Phone not included
1. EIS available for hyperlapse only and is enabled automatically.
2. Hybrid AF 2.0 combines contrast detection and phase detection autofocus, enabling the camera to maintain focus faster and more effectively.
3. 8x zoom available for 64MP photo. 4x zoom available for 16MP photo and 1080p video. 3x zoom available for 2.7K video. 2x zoom available for 4K video.




Freight will be calculated at checkout
Estimated Delivery time=Processing time + Shipping Time
Return Policy

Free Returns for all order within Australia

Requirements:

1.Products must be returned within 40 days of the purchase date.
2.Products should be returned in their original packaging, unused,and undamaged.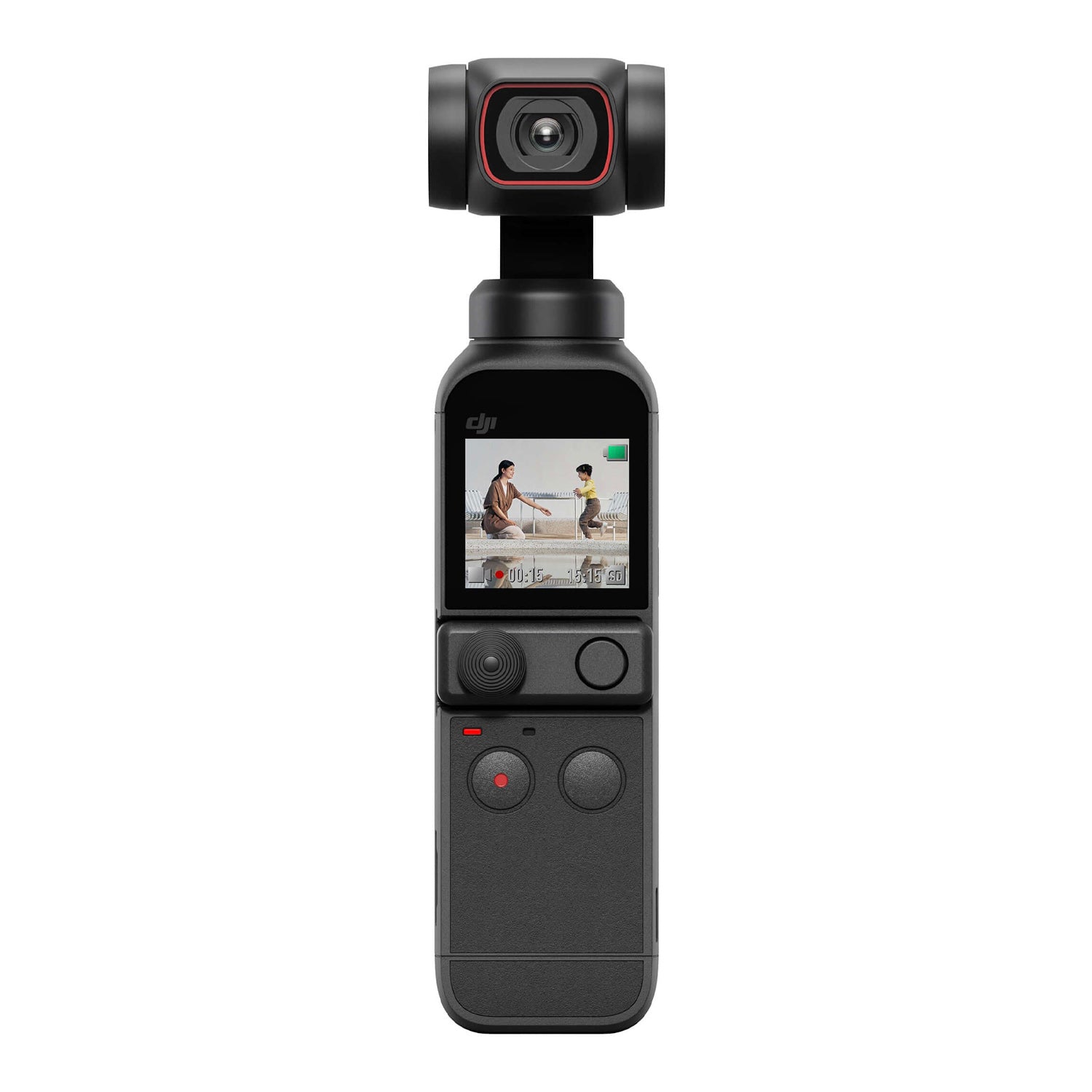 This product has no reviews yet.